September 9, 1949: MGM Records releases Hank Williams' "You're Gonna Change (Or I'm Gonna Leave.) The song, written by Williams, would peak at #4 on the Billboard "Best Sellers" chart became the fourth in a series of twenty songs Williams would place in the Top 10 during his brief career between 1949 and 1953. The record's B-side however, would posthumously become one of the definitive songs in the Hank Williams' catalog.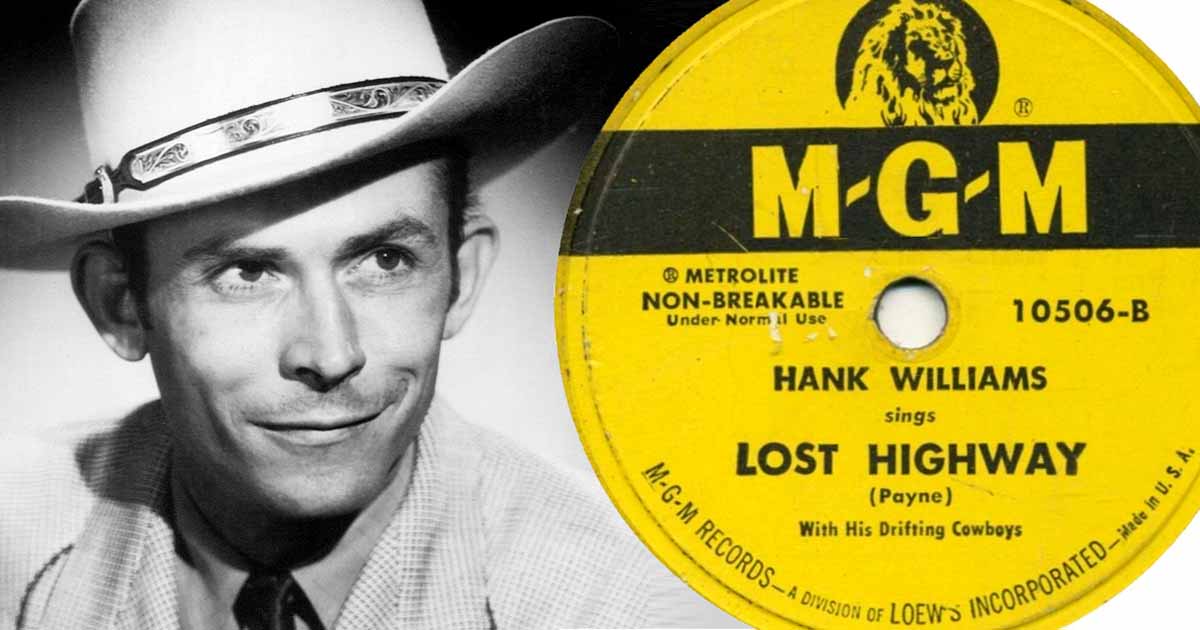 "Lost Highway" was written by a blind singer-songwriter from Alba, Texas named Leon Payne. In his early life, he travelled around taking whatever work he could find as was common in those days. While in California he received word that his mother was ill and began hitchhiking his way back to Texas to see her. After failing to catch a ride, he sat down on the side of the road and wrote "Lost Highway." Payne would record the song himself in 1948. It was released on Nashville based Bullet label but failed to get any traction on the charts. 
Leon Payne would go on to write many songs during his career that would be hits with the most successful one being "I Love You Because." In 1949. Leon's recording of the song peaked at #4 on the Best Seller charts and spent two weeks at #1 on the Disc Jockey charts, spending a total of 32 weeks on the charts that year. It was the only song Payne made it to the charts with as a performer. 
Hank Williams recorded "Lost Highway" during a night time session (7:30 p.m. - 10:30 p.m.) at Castle Studios in Nashville, Tennessee on March 1, 1949. Hank was backed by his usual studio band at that time which featured Zeb Turner on lead guitar, Don Davis on steel guitar, Dale Potter on fiddle, Clyde Baum on mandolin, Jack Shook on rhythm guitar and Ernie Newton on bass. The session was produced by Fred Rose and in addition to "Lost Highway" yielded recordings of "May You Never Be Alone" as well as two duets with Audrey; "Dear Brother" and "Jesus Remembered Me."  
Most people are surprised to learn that "Lost Highway" was not a hit for Hank Williams during his lifetime. But the same could be said for "I'm So Lonesome I Could Cry" or "Ramblin' Man." They are all considered essential Hank Williams songs today but failed to find any real commercial success during his lifetime. Maybe they were too dark or the lyrical content was a little too real for country radio in the 40s and 50s.
It may have taken a few decades but the fabled "Lost Highway" eventually found its way into the real world when the Alabama State Legislature voted in 1997 to name a stretch of I-65 the "Hank Williams Memorial Lost Highway." The section of highway honoring Williams covers a 60 miles stretch of interstate from his boyhood home of Georgiana, Alabama to his adopted hometown of Montgomery, Alabama.