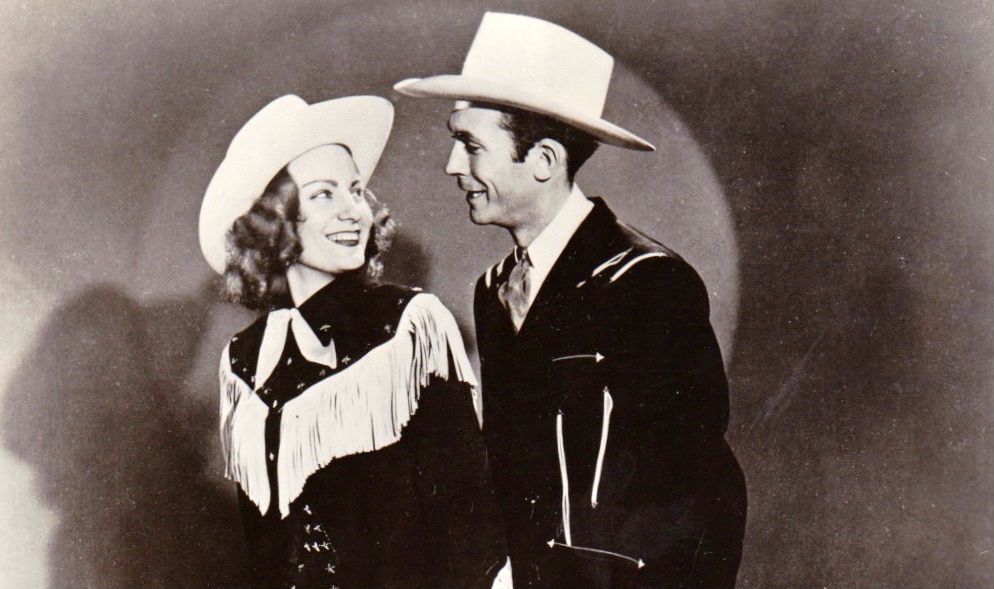 While Audrey Williams' name may never adorn the walls of the Country Music Hall of Fame, without her, two of the biggest stars in the genres history wouldn't be there either. Hank Williams and Hank Williams, Jr. are both enshrined there partly due to her drive and ambition to make both of them successful but when it became too much, it drove Hank Williams to drink which in turn gave us some of the greatest country songs ever written and it drove Hank Williams, Jr. to abandon standing in the shadow of his legendary father and find his own style and sound which made him one of the top country artists of the 1980's. 
Audrey Mae Sheppard was born on February 28, 1923, in Pike County, Alabama, roughly 65 miles east of where Hank Williams would be born seven months later. She grew up on a farm owned and worked by her parents. She married Erskine Guy as a senior in high school but the couple separated soon after their daughter Lycrecia was born in 1941. She met a 19 year old Hank Williams while he was performing as part of a show in Banks during the first week of August in 1943. The two were married on December 15, 1944, ten days before her divorce from Guy was finalized, in a ceremony performed by a Justice of the Peace inside a service station in Andalusia, Alabama.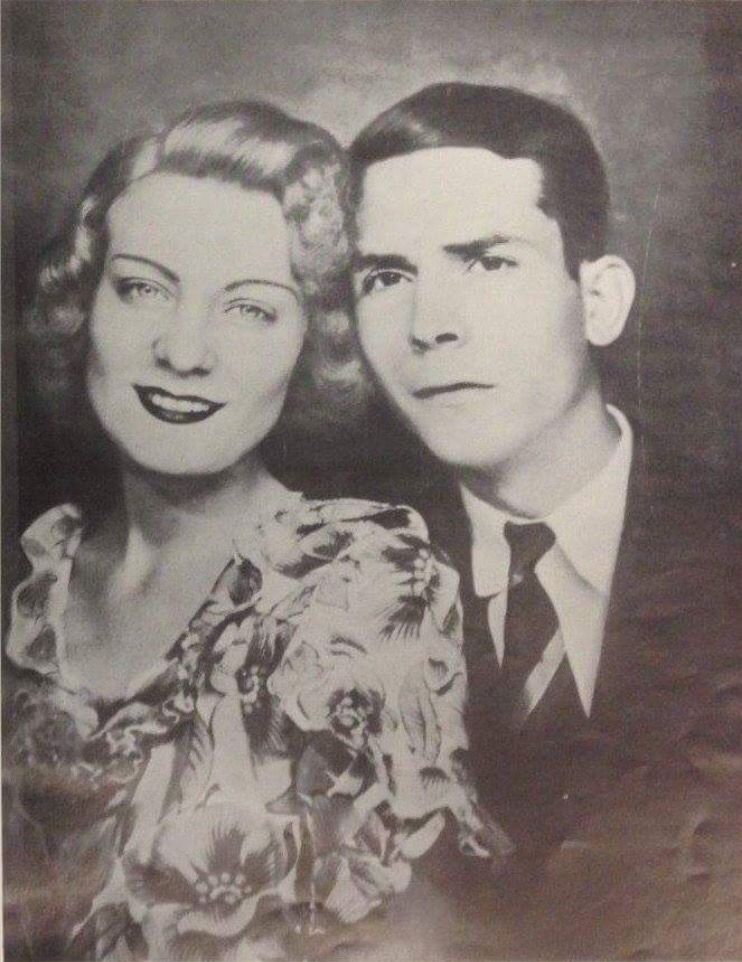 The relationship was tumultuous one from the start and for that reason has taken on a somewhat mythical status in the country music ethos. Hank's laid back, easy going nature mixed with Audrey's ambition was a volatile one and occasionally exploded several times over the years, but it was also the fuel that drove Hank to further his career on a professional level, something he may have never done without Audrey there to push him along. How much of that was directly responsible for Hank's success we may never know, but there is absolutely no doubt about the direct impact their life together had on him as a songwriter during the run of his career. 
Following Hank Williams' death in 1953, Audrey continued to stay involved with the country music business by forming her own record label, publishing and film production companies. She pursued an unsuccessful solo career with an all female group known as the "Cold, Cold Hearts" and managed the career of her son, Hank Williams, Jr. throughout the 1960's. She founded Aud-Lee Attractions with music industry mogul Buddy Lee in 1964. The company was eventually bought out by Lee and became known as Buddy Lee Attractions. It was the oldest and largest privately owned talent agency in the United States, representing artists such as  George Strait, Garth Brooks, Willie Nelson and many other stars before it ceased operations in 2018.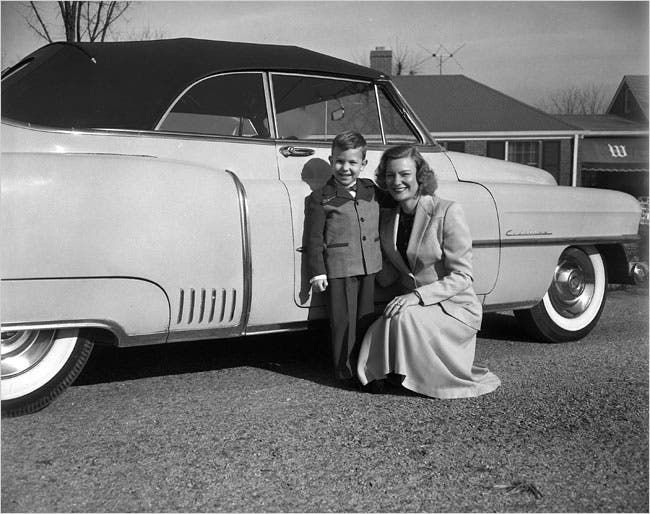 In what many consider to be one of Hank Williams' greatest songs, "Your Cheatin' Heart," he sang "You'll walk the floor the way I do / Your Cheatin' Heart will tell on you." If those words were directed at Audrey, Hank couldn't have been more prophetic. Audrey's later years were haunted by a variety of demons including drinking and substance abuse, a failed suicide attempt and a litany of financial problems. Her overbearing control of Hank Williams, Jr.s' career ended with the two becoming estranged after he turned 18. She drew negative attention from the media after being arrested for a DUI and for holding a Hank Williams garage sale where she  was selling off many of the country legend's belongings to pay back money owed to the IRS.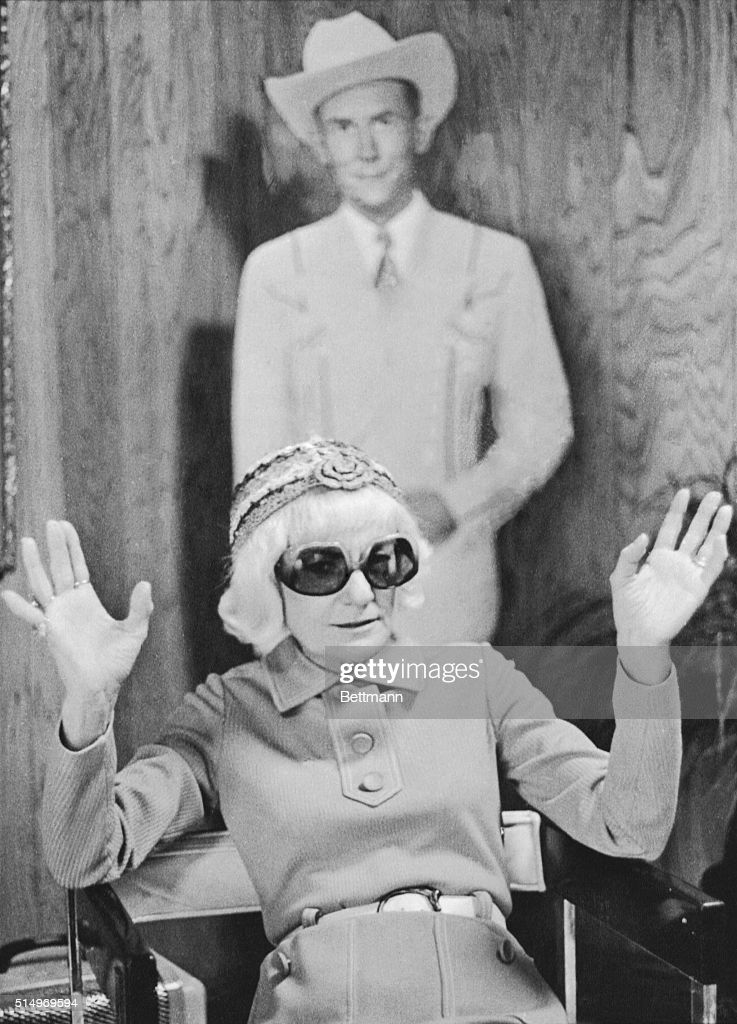 Audrey died on November 4, 1975, the day before the IRS arrived to repossess the home on Franklin Road she and Hank had bought when they moved to Nashville in 1949. While it's easy to point to Audrey as the cause of so much pain and strife in Hank Williams' short life, let us not forget that, for better or worse, if it wasn't for her we wouldn't have one of the greatest collections of songs in country music history. And above all else, she was the woman Hank Williams was still in love with the night he died. If you need proof of that, look no further than the final words he wrote in the backseat of his Cadillac on December 31, 1952...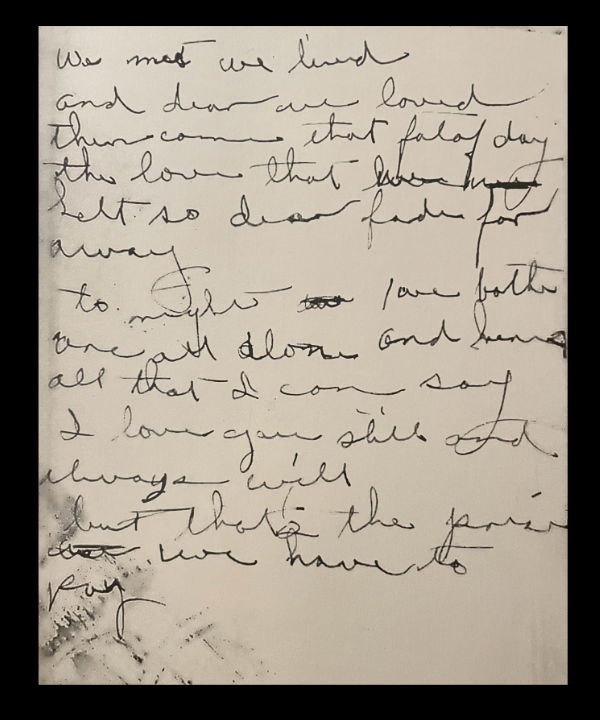 "We met we lived and dear we loved then came that fatal day 
The love that felt so dear fades far away 
Tonight we both are all alone and here's all that I can say 
I love you still and always will but that's the price we have to pay"
My personal favorite story concerning Audrey comes from my friend Gary Gentry, songwriter of "The Corvette Song" made famous by Goerge Jones as well as "The Ride" made famous by David Alan Coe. Before making a career as a songwriter, Gary worked as a truck driver and while passing through Nashville one day, decided to head out to Franklin Road to see Hank Williams' old house. He found the home and went up and knocked on the door. Audrey answered and was more than happy to spend some time with Gary telling him about Hank and showing him around the house. 
As he was leaving, Gary told Audrey that he hoped to one day write a song about Mr. Williams.
Audrey replied, "Don't call him Mr. Williams, the whole world called him Hank."