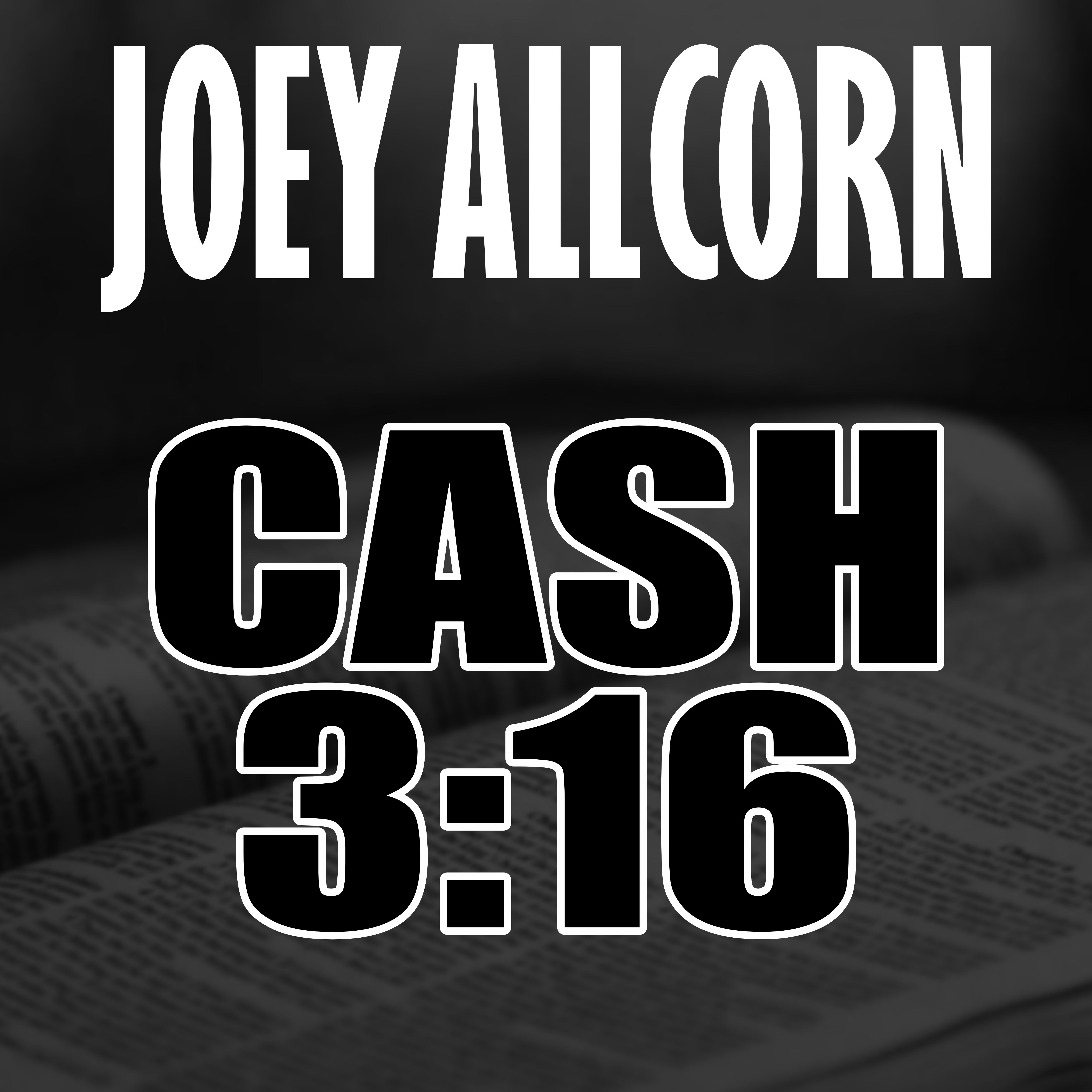 It's hymn time, sort of... Cash 3:16 is a song that was originally recorded for "50 Years Too late" that didn't make the final cut. I re-recorded it at some point between recording "All Alone Again" and "Nothing Left to Prove" with the intentions of putting it on the re-issue of 50YTL and ultimately that is what happened, it just took a few years longer than I anticipated to get that project completed. 
I originally wrote this song not long before Johnny Cash passed away in 2003. He was proud to be a Christian and was never one to shy away from talking about his faith. With that in mind, I thought it might be cool to write a tribute song that was also some sort of a gospel song. I played it live for a few years, it always went over pretty well and a YouTube video from 15 or more years ago even got this song a few requests from time to time though I had never officially released it on any albums. 
We recorded it in the old Sun style and this recording features Sol Philcox-Littlefield on electric guitar and David Roe Rorick, who toured with Cash during his later years on the road, playing upright bass. 
So here it is! It's stark, it's simple and it is included on the forthcoming reissue of "50 Years Too late." 
"Cash 3:16" will be released on streaming platforms next weekend.