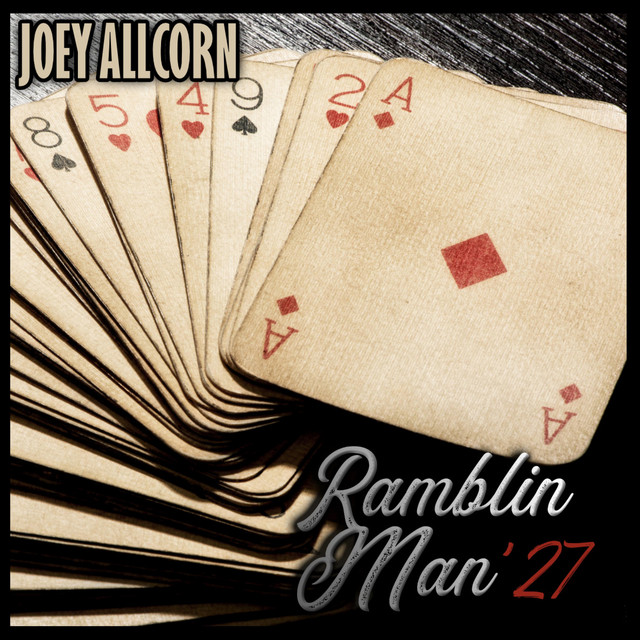 The final song from the "State of Heartbreak" record, "Ramblin' Man'27" will hit the streaming services this week on July 1st. This song was written by a friend of mine named Rick Edwards who was one of the first friends I made in the local music scene when I was first starting out. He had some pretty cool bumper stickers back in the day that said "Support Your Local Folk Hero." Anyhow, he had put out several self produced records and always gave me copies of anything new he had recorded and I always promised him that someday I would cut one of his songs and while it took almost 20 years, I finally got around to it! 
His original version is a little bit different than what I did with it. I rewrote some of the lyrics to give it more of a narrative and I also changed the name from "I'm a Ramblin' Man" to "Ramblin' Man '27" as to not confuse it with the Waylon Jennings song of the same title and also to reflect the more Merle Haggard "Same Train - A Different Time" approach I went with as far as the production. That was the idea anyway, what if this was a Jimmie Rodgers song that Merle Haggard covered to put on that record. I think we got pretty close thanks in large part to Eddy Dunlap's ability to intertwine the steel guitar and dobro parts (something you normally wouldn't do) very much like Norm Hamlet did on that Haggard record. He also came up with a great lick that he twinned on the acoustic guitar and dobro in the chorus that seems to grab the listener and stick with them. 
Recording songs written by friends of mine is something I hope to continue doing on future releases. I've met so many songwriters over the years and while everything isn't a grand slam, most people at least have a couple of good songs that I usually remember and file away. The first one was "I Can't Get Drunk Enough" by Jake Penrod and the second was this one by Rick Edwards. I got a couple roaming around my brain that will probably make it to tape over the next few years...
- Joey Allcorn