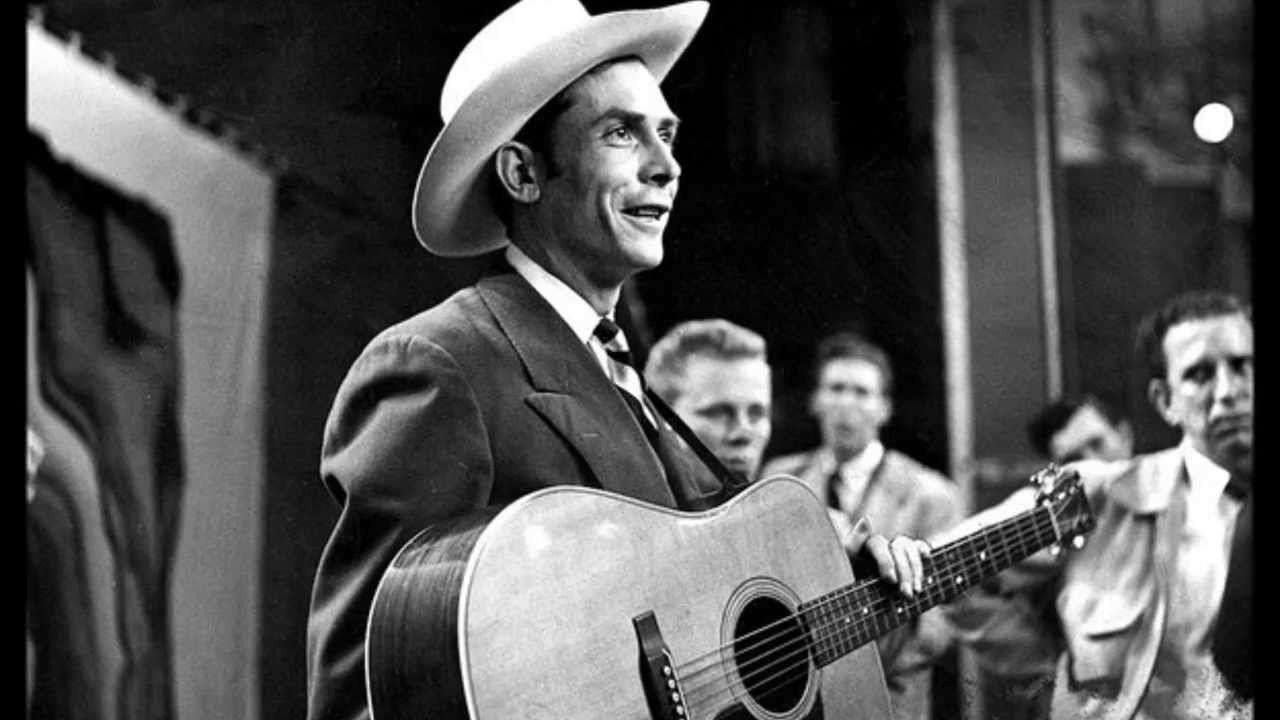 November 14, 1951: Hank Williams and the Drifting Cowboys made their nationally televised debut on the Perry Como Chesterfield Show. 
1951 had proved to be a banner year for Williams and is considered by many to be the pinnacle of his career. He had dominated the charts in the early part of the year with "Cold, Cold Heart" and replicated that success over the summer with "Hey, Good Lookin." In August, Hank joined the Hadacol Caravan, a two month tour of the U.S. which in addition to Hank Williams featured Roy Acuff, Bob Hope, Milton Berle, Lucille Ball, Mickey Rooney, Judy Garland, and Jack Dempsey in addition to many other popular entertainers of the day. 
Just as the Hadacol tour was coming to an end, Hank again made headlines when he signed a four year contract for a series of feature length films with movie studio MGM. The contract was said to be the first of it's kind as Williams signed the deal without submitting for an audition or screen test. The agreement guaranteed Williams one film per year at $10,000 for a maximum of four weeks work on each project. The pay would be increased to $5,000 per week if he was in a leading role. The word at the time was that Hank was being considered for a part in an upcoming Esther Williams picture.  
In addition to the promise of feature films, Hank's career as a songwriter was reaching new highs. On November 3rd, Tony Bennett claimed the #1 spot on the pop charts with his rendition of "Cold, Cold Heart" where it would remain until mid-December. The Jo Stafford and Frankie Lane duet of "Hey, Good Lookin'" was also a top ten pop hit at the same time. Over on the country charts, Hank had a top ten hit with "(I Heard That) Lonesome Whistle" and on November 5th, MGM Records released his first long playing record, 'Hank Williams Sings.' When he boarded a plane for New York City on the morning of November 14th, "Crazy Heart" was just beginning to climb the charts. 
The Perry Como Chesterfield Show was already in its 4th season and the episode featuring Hank would be the 29th of that season. Como hosted this informal 15 minute musical variety series on Monday, Wednesday and Friday, immediately following the CBS Television News. The show was also simulcast on radio via the Mutual Broadcasting System.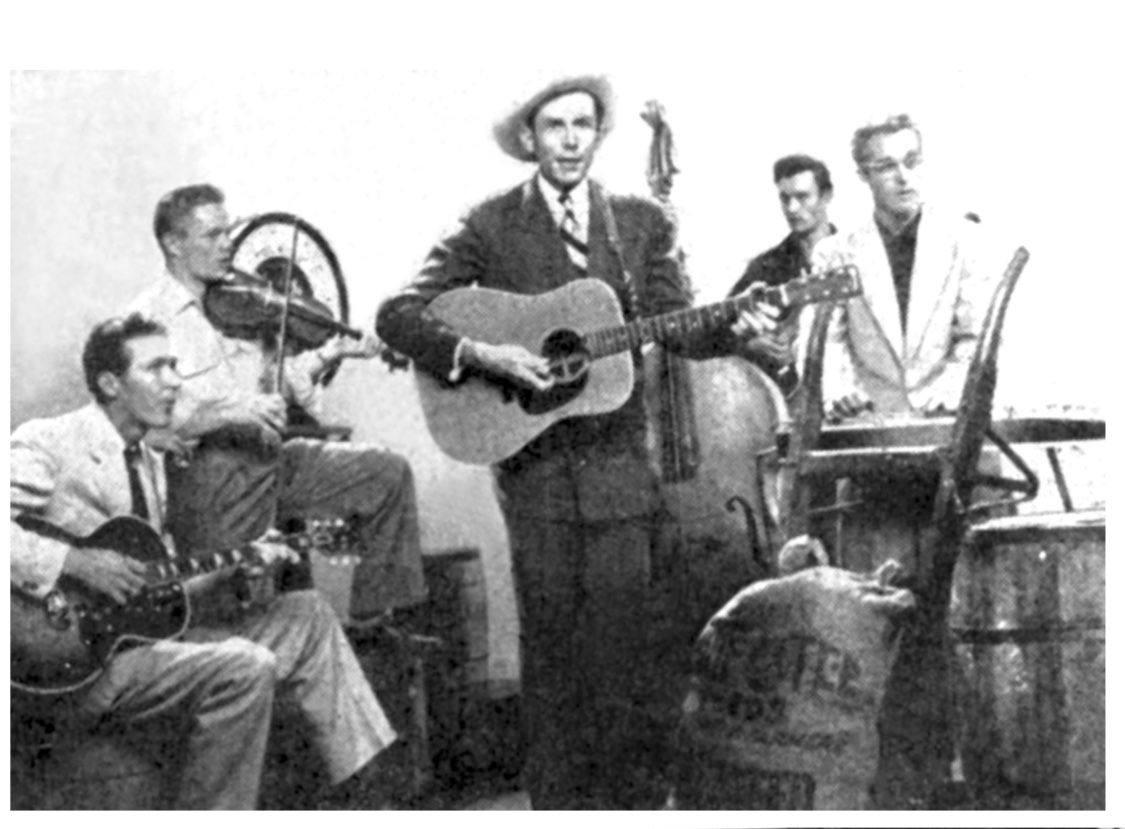 For Hank's appearance the set was given a stereotypical "country store" sort of dressing that featured numerous wooden barrels and a large sack of feed on a wooden dolly. The band for this performance was the current Drifting Cowboys lineup; Cedric Rainwater on bass, Sammy Pruett on lead guitar, Jerry Rivers on fiddle and Don Helms on steel guitar. Sitting in with the cowboys was their opening act, Big Bill Lister, who added an additional rhythm guitar to the outfit. Seeing as it was a 15 minute show there was only time for one song. Hank chose to perform his biggest hit of 1951, "Hey, Good Lookin'," which was still hanging on to #1 on the Billboard Disc Jockey charts. 
Unfortunately, a recording of this performance did not survive or at least has not surfaced in the 70 years since it took place so not much else is known about the appearance. A newspaper account claimed that during the conversation with Como, Hank reportedly told the host that he turned down an offer to appear on Milton Berle's show stating that; "The last time I worked with him in St. Louis, there liked to have been a killing."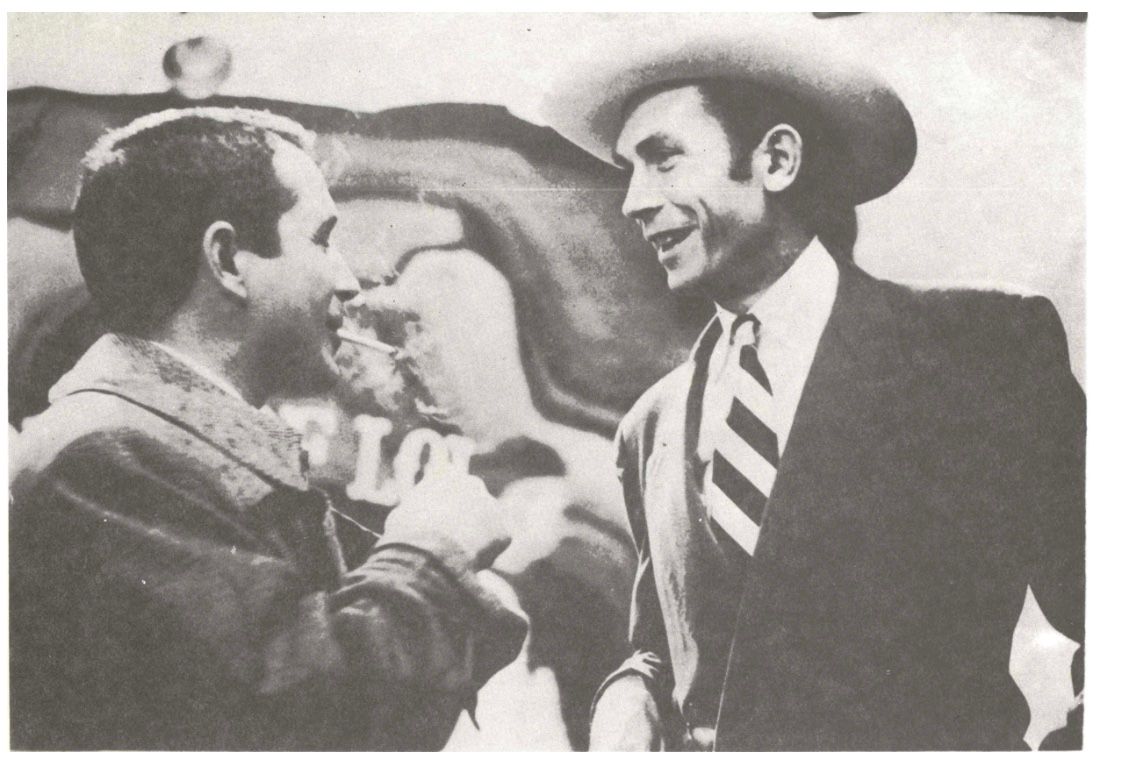 The following week, Como strapped on an electric guitar and wore a cowboy hat to open his show with his own rendition of "Hey, Good Lookin'." Backing vocals were provided by the Fontane Sisters. A banner that hung behind them billed the act as "Cactus Como and the 3 Skunkville Violets." When the song was over, Como thanked the audience and offered his apologies to Hank Williams.