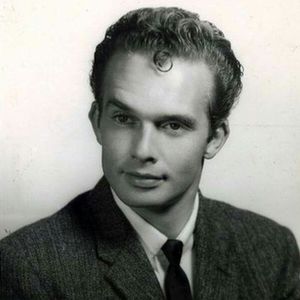 December 22, 1957: A twenty year old Merle Haggard is arrested in Bakersfield, California after attempting to rob a tavern which he mistakenly thought to be closed. He was taken to a Bakersfield jail and after a botched escape attempt, was transferred to San Quentin Prison on February 21, 1958 where he was assigned prisoner number A45200. 
While serving the first year of his three year sentence, Haggard learned that his wife was expecting another man's child. After being fired from a series of prison jobs, he planned to escape with another inmate named James Kendrick who went by "Rabbit" but was talked out of it by other inmates. "Rabbit" went through with the plan to escape without Haggard and ended up shooting a police officer only to be returned to San Quentin for execution. 
During his time behind bars, Haggard started a gambling and brewing racket with his cellmate. After he was caught drunk, he was sent for a week to solitary confinement where he met Caryl Chessman. Chessman was found guilty and sentenced to death on 17 counts of robbery, kidnapping and rape, crimes he committed in the Los Angeles in area in January of 1948. He wrote four books while on death row and his case attracted worldwide attention and was among the first cases that started the movement of doing away with capital punishment in the state of California. 
His relationship with Chessman and the execution of "Rabbit" inspired Haggard to change his ways and he decided to give up on a life of crime and find a way to make an honest living once he was released. He spent the rest of his time behind bars earning a High School equivalency diploma and maintained a steady job with the prison's textile plant. 
It was on New Year's Day, 1959, that Merle Haggard sat in the front row of one of Johnny Cash's concerts at the prison. (Not the one released as a live album in 1969 as is often incorrectly believed.) This concert inspired Haggard to join the prison band and devote his life to country music. He was released from San Quentin on parole in 1960.
---